S hannon brings twenty years experience as a multi-state lobbyist based primarily at the Texas Capitol and ten years of courtroom legal expertise to her dynamic government affairs consulting practice. Prior to creating Meroney Public Affairs LLC, Shannon spent six years as a Senior Government Relations Manager for Aetna, a Fortune 100 health insurance corporation with multi-state responsibility. Previous to that, she was a Partner at the Texas law firm Thompson, Coe, Cousins & Irons representing multiple corporate clients and large trade associations at the Capitol, in the courtroom and providing legal drafting and analysis expertise.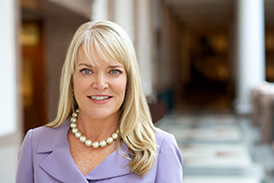 Most recently, Shannon's corporate work included executive management of the third largest public employee health insurance account in Texas, the Teachers Retirement System (TRS). During this time she also helped lead the company's successful pursuit of Texas' second largest public health employee group through a highly competitive RFP process. The effort resulted in a victory over the incumbent vendor, which had held the state contract more than thirty years. This experience honed Shannon's expertise in the government contracting and procurement process.
A past president of a large Texas trade organization, Shannon's consulting work includes corporations, trade associations, and non-profits. She has extensive knowledge of the Affordable Care Act, Medicaid Managed Care, Medicare products, workers compensation, property & casualty insurance, the commercial healthcare market, wellness programs, hospital and provider related contracting, compliance, liability and regulatory issues. Her contacts include city, county and state elected officials, agency staff and regulatory entities throughout Texas. She specializes in legislative advocacy, legal analysis and drafting, public policy creation, developing strategic grassroots campaigns, and synthesizing complex problems into common sense solutions.
Shannon received her undergraduate degree from the University of Texas at Austin and her law degree from the University of Houston Law Center where she graduated Order of the Coif. She is a Past Chair of Leadership Austin and has served on the boards of the Austin Bar Association and the Junior League of Austin. She serves as one of the Seton Fund's "Fifty," was on the Leadership Council for the American Lung Association's Austin Chapter and was Vice Chair of the Austin's Commission for Women. She was awarded the Austin Business Journal's Profile in Power distinction and was a finalist for the Austin Under 40 Award in both Law and Government.
In her first six years of private lobby practice, Capitol Inside ranked her as one the top 100 "Hired Gun" Lobbyists in Texas during session in 2015, 2017 and 2019. She is a frequent lecturer on both healthcare and education, the proud mom of Cal (14) and Griffin (12), and a certified soccer/lacrosse/tennis mom.
E very legislative session from 2011 to 2019, Mike has recognized and ranked as one the top 100 "Hired Gun" Lobbyists in Texas by the online political magazine Capitol Inside. For more than six years, he was the state and federal lobbyist for Huntsman Corporation – a global manufacturer and marketer of differentiated chemicals. In both 2007 and 2009, Capitol Inside listed Mike as one of the top 25 In-House Corporate Lobbyists in Texas.
He joined Huntsman in 2002 after spending four years with Austin-based Public Strategies, Inc. (PSI), where he served several Fortune 500 clients in Texas, Arkansas and Washington, D.C., in various industries including telecommunications, chemical manufacturing, electricity generation, and oil & gas exploration and production.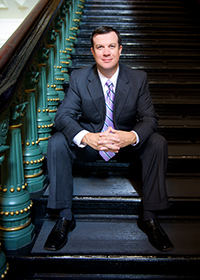 Mike is a native of Arkansas and earned a degree in communications from Arkansas State University. In his career, he has worked as a journalist, staffer for a U.S. Senator in Washington, D.C., campaign staffer for a U.S. Congressional election in Arkansas, corporate public relations professional, government relations manager, and public affairs consultant.
He was a founding member of the Texas Association of Manufacturers (TAM), serving as the group's first Secretary and Treasurer for three years. Mike is an active member of the Texas Chemical Council (TCC), has served as vice-chairman of the TCC Advocacy Committee and chaired the industry's Chemicals Day at the Texas Capitol in 2005, 2007 and 2009.
Mike is a 2004 graduate of the Leadership Austin Essential program, currently serves on that group's board of directors, and was elected Board Chairman for 2018-19. He has also volunteered extensively for Junior Achievement (JA) of Central Texas, a local charity whose mission is to ensure all students achieve financial literacy, career awareness and workforce readiness to improve their lives.
From 2013 to 2019, he served on the Texas Accountability Policy Advisory Committee (APAC), which advises the Texas Education Commissioner on the state's public education accountability system. He also served on the Career & Technical Education (CTE) TEKS Review Committee, responsible for rewrite of Texas' "essential knowledge and skills" for career and technical education curriculum.
Mike and Shannon recently celebrated their 15th wedding anniversary, and they stay very busy with their two sons.